What is a Program Manager?
Rational Risk Takers
Seize the opportunity to transform health outcomes. Become an ARPA-H Program Manager.
At the Advanced Research Projects Agency for Health (ARPA-H), we're tackling the biggest, hardest problems in human health, led by visionaries who can take the measure of that challenge and wrangle it into real-world solutions. We call those visionaries Program Managers, and in the few years a PM will work with us, they'll have the opportunity to propel a health breakthrough, with people around them to help shape the problem and resources to fund the best ideas for solutions – and then get them into the hands of people that need them. If you have a vision for the health problem whose moment has come, click here to apply.
What is a Program Manager?
Learn more about the ARPA-H research model and the role of Program Managers within the agency through a discussion with ARPA-H Director Dr. Renee Wegrzyn, Resilient Systems Director Dr. Jen Roberts, and Chief of Engagement and Communications Jared Adams.
How Do I Become a Program Manager?
Hear answers to common questions that prospective Program Managers ask as they move through the application process from Resilient Systems Director Dr. Jen Roberts, Health Science Futures Director Dr. Amy Jenkins, and Chief of Engagement and Communications Jared Adams.
When You Become a Program Manager, You Join a Team
Once accepted to come on board, you will not be alone. ARPA-H has a suite of services to support you: training, market intelligence, research, systems access, human support, contracts. PMs don't have a lab (ARPA-H has no labs), but are "full contact" managers of the projects they pursue — this job is about leading brilliant people who are piloting solutions to each ARPA-H problem and helping them do great things.
At ARPA-H, we're invested in your success, which includes understanding that not every project will be successful! With each failure, we investigate, we learn, we adapt, and we drive toward a better solution.
For me, joining ARPA-H is almost a dream come true. ARPA-H is an environment full of dynamic and motivated people, with the means and the drive to effect change and make a lasting impact on the health of millions of Americans.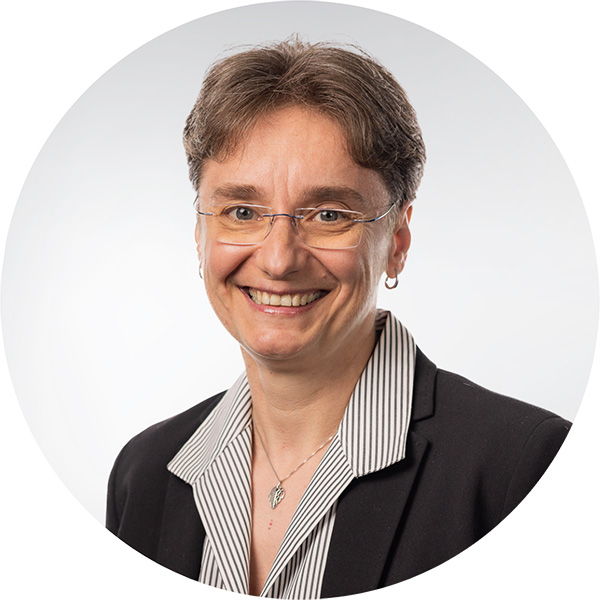 Ileana Hancu, Ph.D.
Timeline & Employment Options
Program Managers will serve an initial three-year-term, renewable up to six years maximum, to design, launch, and run all aspects of their "high-uncertainty, high-reward" programs. Because there is no synchronization of when PMs join and leave, hiring is conducted on a rolling basis. ARPA-H is always looking for excellent candidates.
The areas that are ripe for innovation are constantly changing, and new program managers enable ARPA-H to remain at the forefront of innovation. Limited term appointments provide a mechanism for the agency to be agile and responsive to the changing technical landscape, because new Program Managers explore new problem spaces and bring an urgency to solve problems efficiently. For the Agency, this employment structure promotes a continual infusion of fresh perspectives and transformative visions.
We are actively engaging with prospective PMs across the country, representing diverse backgrounds, ideas, location, and expertise. If someone has an idea, they can apply via this webpage. Submissions require a cover letter, CV, a program concept pitch addressing the Heilmeier Questions, and up to five additional program ideas.
If you know someone who you think would be a great Program Manager, please encourage them to review the information on this webpage and apply. If they have a question not answered by this site, they may send their name, contact information, and inquiry to careers@arpa-h.gov.
ARPA-H PMs will arrive from varied paths that cross academia, government, national laboratories, non-profit, and industry. PMs will serve as civil servants, i.e. federal employees, during their tenure. Existing federal employees may transfer into ARPA-H via the Intergovernmental Personnel Act.
We anticipate that in order to attract the best PMs, they will be located all across the country, though they would be welcome to move to our location(s) (to be finalized soon) if FT in-person is preferred. When new PMs start with ARPA-H, there will be a period of time until they launch their first program that they will be required to be fully in-person to train on the ARPA Model and engage the business support that will enable program launch from determination of budget to public proposer's day launch. Once programs are underway, PMs will participate in mandatory home weeks that will vary by location, but will include engagement with peers and immersive experiences in health in the US.
As a condition of employment, PMs must clear a Public Trust background review which is different than a security clearance.
No. PMs will oversee extramural projects proposed by academic, commercial, and nonprofit researchers.
Candidates must have attained a bachelor's degree as a minimum requirement. While advanced degrees are common among PMs, what ARPA-H truly seeks are leaders with deep expertise and experience to impact their respective fields and a track record of multidisciplinary project leadership. There is not a specific area of expertise we are seeking as our breadth covers the diverse ecosystem for all of health.
ARPA-H has special hiring authorities. Program Manager salaries are not restricted to the federal government's General Schedule (GS) pay-scale and will instead be based on their salary history.
ARPA-H welcomes applications from a diverse group of individuals from around the country who will bring bold ideas with the potential to be the next transformative health solution. We are seeking a wide range of experts, including nurses, biomedical scientists, physicians, social and behavioral scientists, physical scientists, biostatisticians, librarians, data scientists, mathematicians, economists, engineers, criminologists, anthropologists, public health specialists, and others, who will bring unique perspectives to ARPA-H programs and pose specific problems to address health burdens and inequities.
A fulltime commitment to ARPA-H is required for all PMs. The maintenance of existing projects, labs, grants, or other activities at the PM's institution should be negotiated between the PM, the institution, and ARPA-H. For individuals at a non-profit organization, such as universities or other eligible organizations, the Intergovernment Personnel Act (IPA) may be used. This is the process used by other funding agencies, such as the NSF, to temporarily assign personnel from their home institution to the US Government for a limited period of time. An IPA provides for the temporary assignment of the PM between the Federal Government and colleges and universities, Indian tribal governments, federally funded research and development centers, and other eligible organizations.
While serving as a PM is a fulltime commitment, it is possible for a PM to maintain their clinical credentials while working at ARPA-H. This often can be achieved through teaching or other service a few days per month. Candidates should speak with their credentialing body and/or the institution where they hold privileges to determine available options.
ARPA-H does not have authority to hire foreign nationals.
ARPA-H must prioritize awards to domestic entities; however, awards can be made to non-domestic entities (excluding those organized under the laws of a covered foreign country, as defined in section 119C of the National Security Act of 1947 (50 U.S.C. § 3059)) as long as those non-domestic entities are encouraged to collaborate with a domestic entity. If the mission dictates, these requirements (except the prohibition on awards to non-domestic entities organized under the laws of covered foreign countries) may be waived by the ARPA-H Director. The Director shall provide notice to Congress not later than 30 days after waiving such requirements.
The determination of whether you can participate in the funding determination of an application by your former employer will depend on the timing of the submission by your former employer, your financial interest in your former employer's entity, and any other relevant facts. Additionally, the determination of whether you can oversee a project in which your former employer is involved will depend on the facts of the case and the factors listed above. Please contact your ethics official for more information.
PMs are required to complete a Financial Disclosure Report at hiring and yearly during their tenure. This allows the PM to report any stakes in private or publicly traded entities. An Ethics official will review that report and determine if any reported holding(s) will result in a conflict under the applicable law.
ARPA-H Program Managers cannot be co-authors on publications with those funded by programs they oversee.
You are not prohibited from forming a new company following your departure from Federal employment. However, as stated above, after you leave Government service, you may not represent any third party, including your new company, to the Government regarding particular matters involving specific parties that you worked on while in Government service. This ban remains for the lifetime of the particular matter. In addition, for two years after leaving Government service, you may not represent someone else to the Government regarding particular matters involving specific parties that you did not work on yourself but were pending under your responsibility during your last year of Government service. Please consult your ethics official prior to departure to see whether these, or any other restrictions apply in your case.
Qualities of a Program Manager
In addition to the attributes described on this ARPA-H "What is a Program Manager" webpage, the most fundamental level the PM must have a vision and a passion for solving seemingly intractable problems that limits the health potential of people in the US today. We like to think of PMs as "rational risk-takers," people who don't let obstacles, hurdles, naysayers, or "no" distract them from working towards a goal. PMs know that there's no path to success that doesn't go through failure. Therefore, successful PMs know how to fail fast and take constructive, and often public, criticism for their bold ideas. Yet, as fast as our PMs and programs innovate, we always exercise caution when it comes to people's health.
A strong PM will possess an array of qualities including:
state-of-the-art understanding of the problem area
fundamental new insights of opportunities for solving this problem
outstanding team building and management skills
the lack of fear to fail
unwavering curiosity and independence of thought
humility
Program Development & Execution
A Program Manager champions a core idea to improve health, frames the challenge, and awards projects to new multidisciplinary teams, with measurement and evaluation conducted throughout the process to ensure the best solutions advance. Program Managers coach program performers through obstacles and efficiently define and recognize progress, success, and failure.
The PM will develop and communicate a new program concept using the ARPA-H Heilmeier Questions framework originally developed by former DARPA Director George Heilmeier. PMs will be given time to refine the concept through technical and market analysis. For example, the PM should ensure the concept is informed by the appropriate community of academic, commercial, nonprofit, and Government experts. The PM will present the program concept to the ARPA-H Director's Office for approval.
Based on questions developed by former DARPA Director George H. Heilmeier, known as the "Heilmeier Questions," the ARPA-(H)eilmeier questions provide potential ARPA-H Program Managers high-level guidance for what information should be included in their pitch and a framework for communicating to ARPA-H leadership what they hope to accomplish with their program.
The PM will serve as the driving force behind ARPA-H funded awards. The PM advises the contracting officer in selecting and negotiating contractual agreements and milestones. Once awarded, the PM actively manages the program through hands-on oversight of the work via regular technical reviews and site visits to meet with the research teams. The PM will advise, adjust, re-scope, extend, or cancel projects based on performance throughout the contract, and be responsible for reporting on the program status to ARPA-H leadership. PMs are responsible for advocating for the program and teams/performers both internally and externally.
Yes, PMs will be expected to launch more than one program during their tenure. It is also customary for PMs to hand off programs to new PMs because the length of the program and the tenure of the Program Manager will not overlap completely.
PMs will define program goals/metrics and track performer's ability to meet those goals. ARPA-H will measure the success of its programs through the transition of program developments and deliverables that accelerate cost-effective, equitable, and efficacious solutions that will improve the health potential of the population.